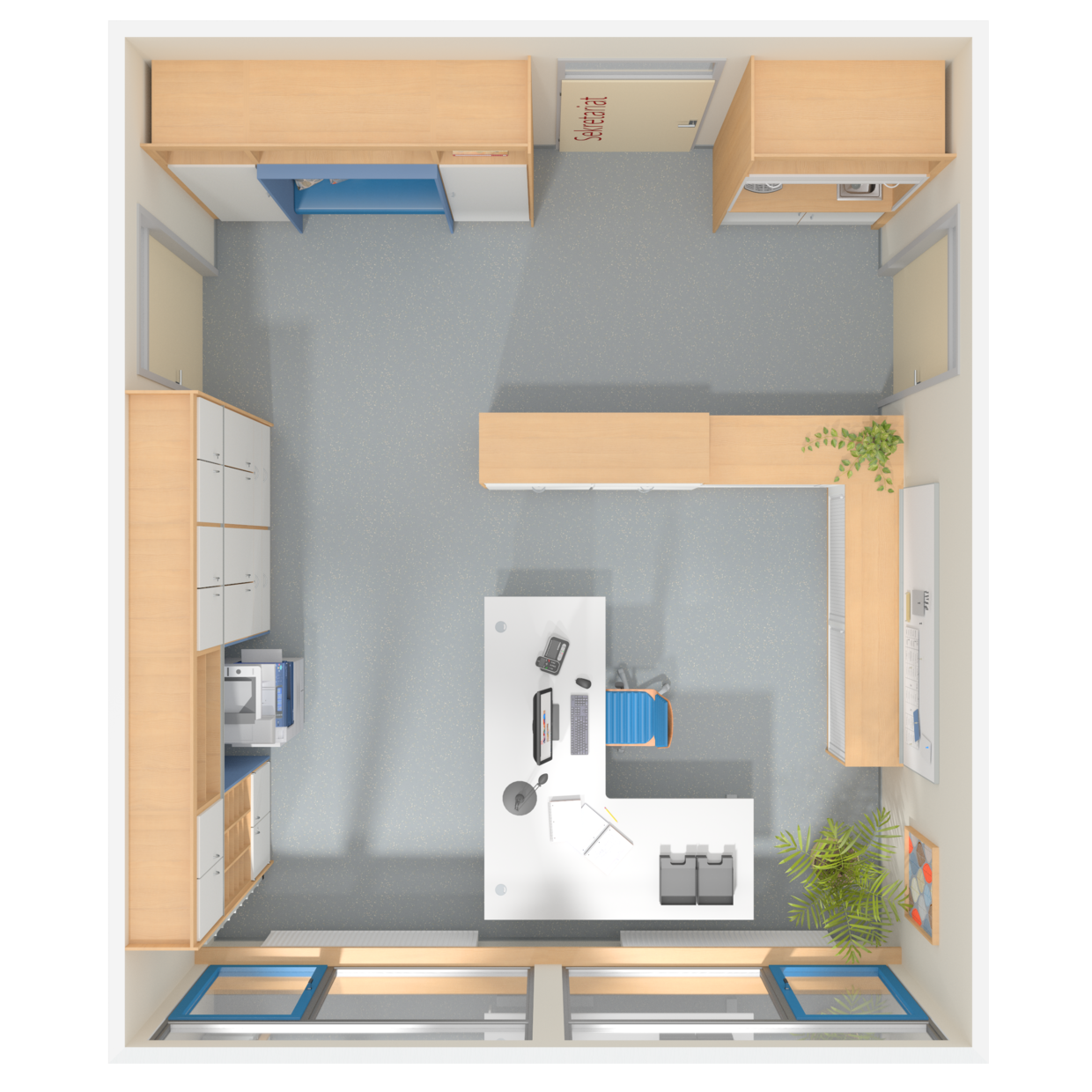 ROOM SIZE: 20.5 feet x 17.1 feet
THE HEART OF THE SCHOOL - OPEN TO EVERYONE.
Individuals who are visible from all sides while working at their desks need a space that allows some privacy and the ability to focus.
The reception counter, which prevents visitors from looking too closely, and the built-in seating nook which serves as a small, discreet waiting area, are just two of the things that help here.