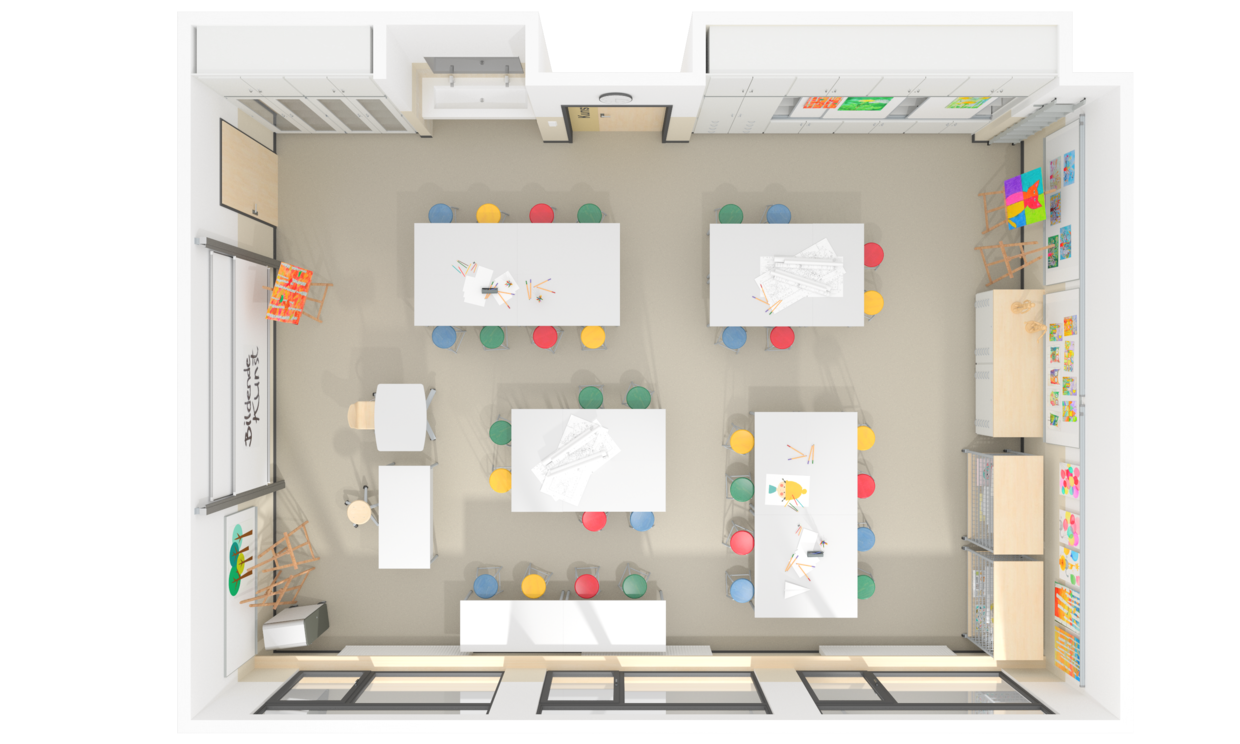 SPACE SIZE: 36.1 feet x 26.2 feet
ART ROOM
PLENTY OF ROOM FOR IDEAS.
Where people work creatively and spontaneously, it can sometimes get wet or dirty. That's why sturdy Pagholz® stools with easy-to-clean surfaces are the perfect solution in the art room.
The large rectangular tables are like a blank canvas, inviting students to work eagerly with a wide variety of materials.
With the multi-functional board system on the wall unit and the picture rail on the wall, there are plenty of presentation areas.
The drying racks and the art cabinets, for space-saving storage of pictures, turn the art room into a studio.