CLASSROOM FOR FLEXIBLE USE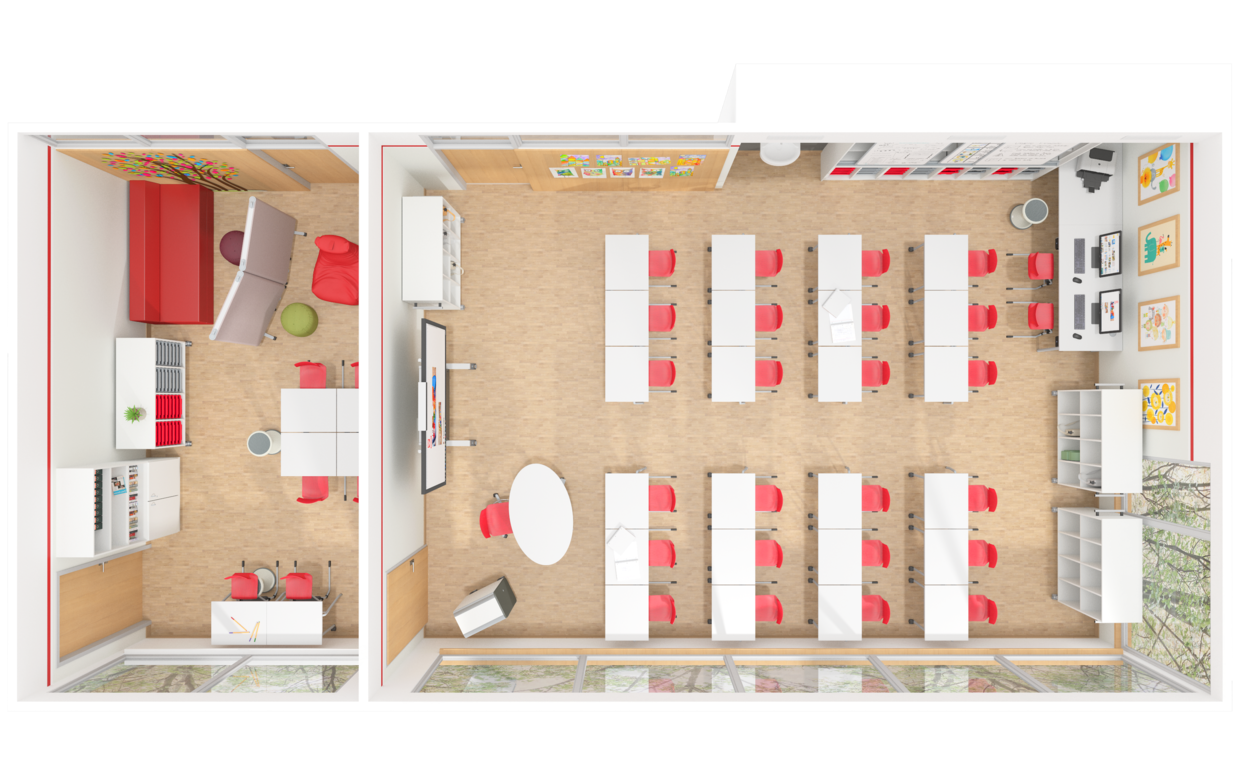 Frontal teaching
SPACE SIZE: 19.7 feet x 11.8 feet
FLEXIBLE LEARNING
RETHINKING AGAIN AND AGAIN.
Frontal teaching, individual or group work, seated circles - depending on the lesson, new requirements for the division of the classroom arise several times a day. In order to meet the needs of students and teachers alike, it must be possible to change the seating arrangement quickly and easily.
The individual desks with casters can be moved quickly and easily; thus enabling the seating arrangement to be changed as required.
The footrest chairs enable learning at eye level - regardless of the different body sizes of the students. With the simple adjustment of the footrest height, all students can work together at one table.