CLASSROOM WITH DIFFERENTIATION AREA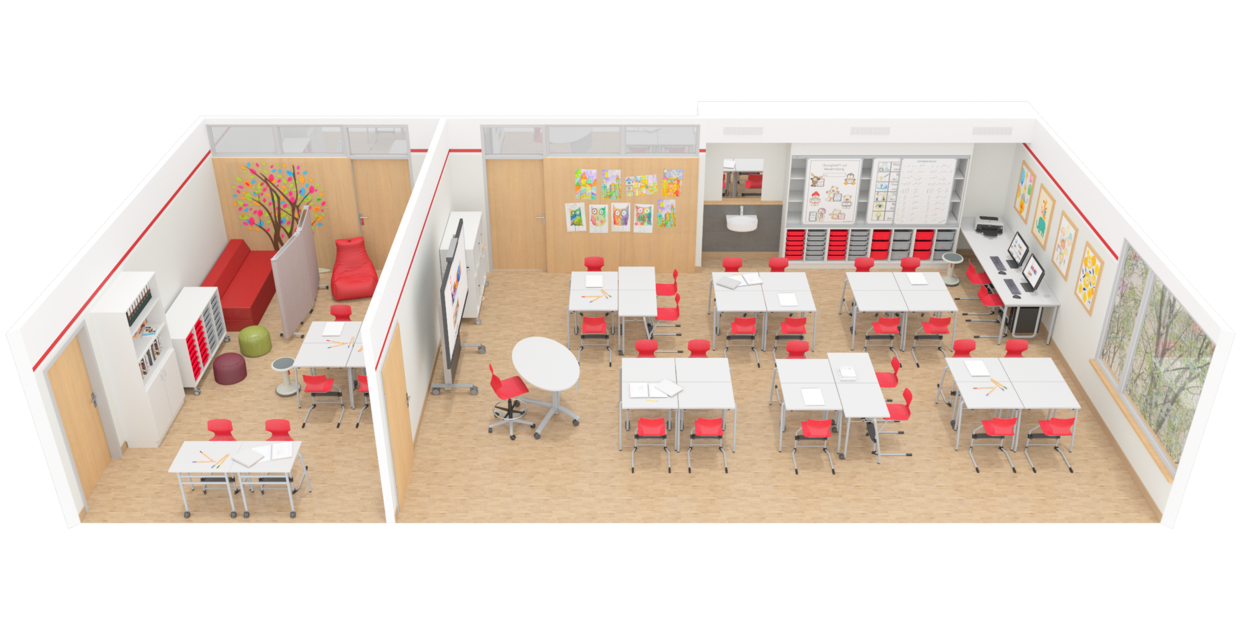 ROOM SIZE: Differentiation room 9.0 m x 6.0 m
DIFFERENTIATION AREA
SPACE FOR ALL CHILDREN.
The differentiation area attached to the classroom offers a stimulating place for the individualization of learning for all children. It can be used for individual support, as a retreat area, for concentrated consolidation of learning material or for undisturbed discussions.
At the same time, the footrest chairs enable learning at eye level - regardless of the different body sizes of the students. With the simple adjustment of the footrest height, all students can work together at one table.
Our CHILL beanbag and floor cushion provide the necessary balance of comfort - because relaxed learning is known to be the most effective.