CLASSROOM WITH GROUP WORKSTATIONS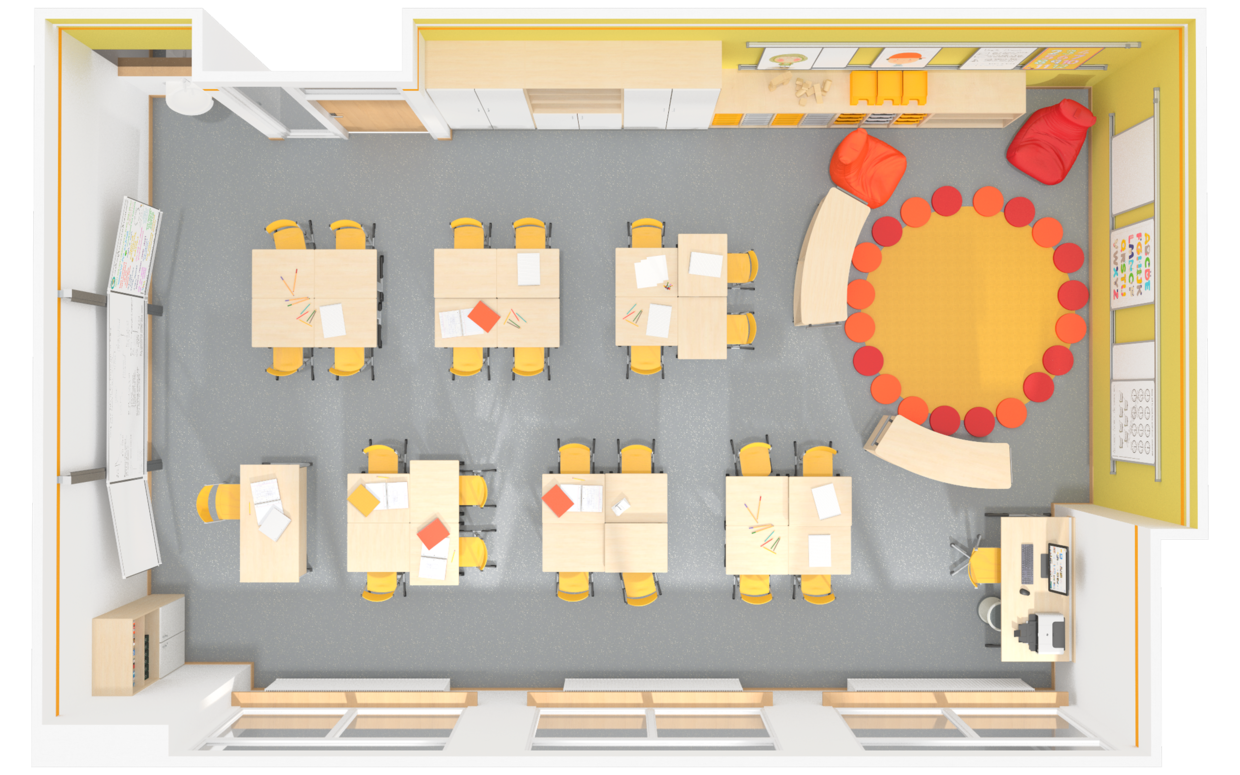 Group work
ROOM SIZE: 10.0 m x 7.0 m
GROUP WORK
A PERMANENT PLACE IN THE GROUP.
For children, starting school means entering a completely new environment. To ensure that they can concentrate fully on learning from the start, small groups and fixed places are beneficial.
Room 1
The height-adjustable desks can be easily adapted to the height of the individual children, thus enabling ergonomic learning and working together in a group. Partitioned off by movable shelves, an area with seat cushions can be used for a sitting circle or as a retreat for short breaks.
Room 2
The classic combination of solid wood chairs and tables gives the room a warm, natural learning atmosphere. The compact arrangement of the tables leaves enough space for an additional CHILL area.