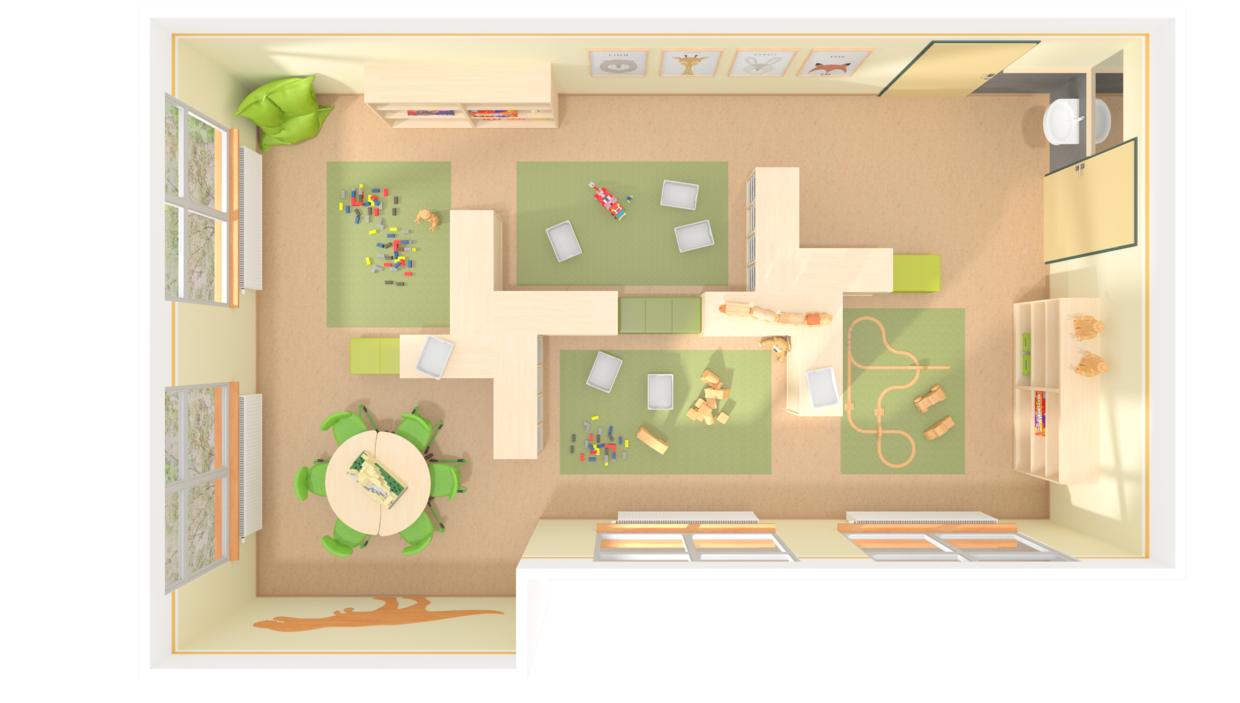 CREATIVITY AND ORDER ARE NOT CONTRADICTORY.
Especially on long school days, a playful and creative balance to the lessons is important. Where there is play and creative work, tidiness is of particular importance. When the furnishings make cleaning up easier, students have more time to enjoy their activities.
The Tidy Box cabinets offer a great deal of storage space for small toys, such as building blocks, and at the same time divide the room into several play areas for children to enjoy either alone or in groups. The Tidy Boxes can be personalized with labels and can be used as personal storage for students.
The cabinets on the walls serve as storage or exhibition space.