DINING HALL FOR THE LITTLE ONES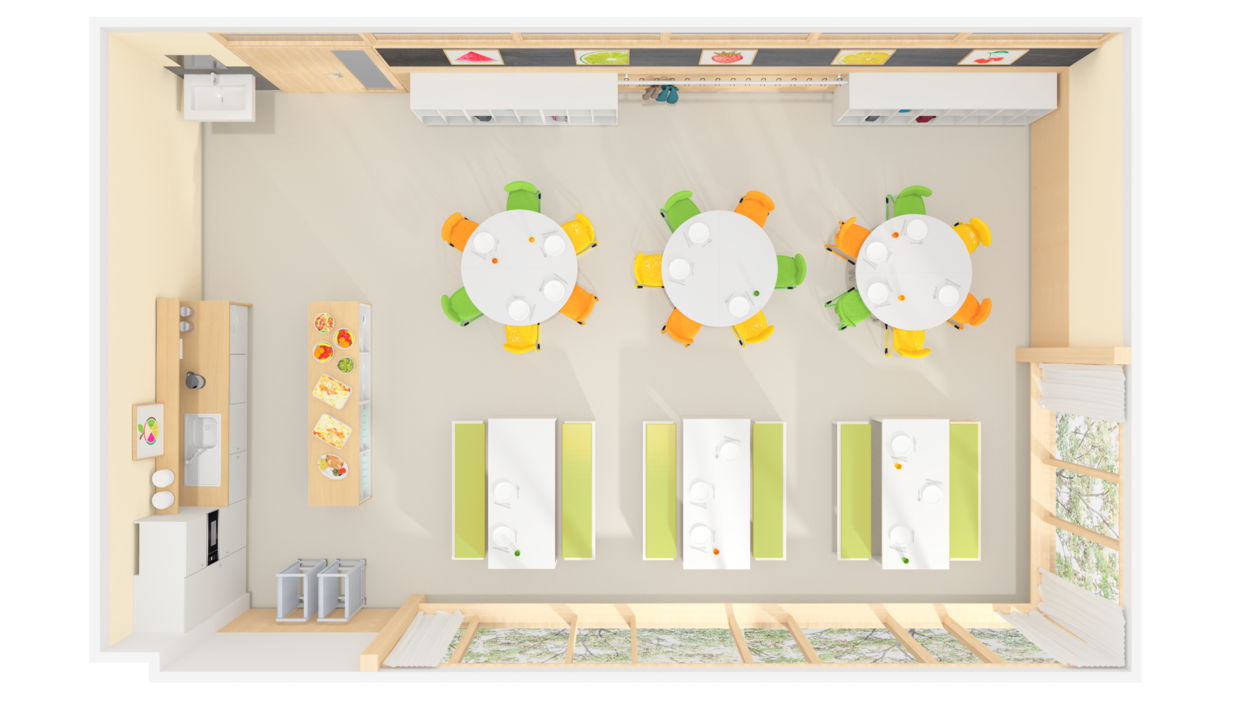 ROOM SIZE: 10.0 m x 6.5 m 
EATING TOGETHER STRENGTHENS THE BONDS BETWEEN US.
When children eat together, they talk and laugh. At the same time, they learn table manners and how to treat each other with respect.
In this furnishing solution, round tables with FLEX Z-shaped plastic chairs allow a loose seating arrangement, and the SOLID tables with upholstered benches offer space for many children, depending on their size.
The food counter with open shelving for dishes, glasses and drinks was lowered to a height suitable for young children.
A cloakroom area with cubbies and a wall-mounted coat rail ensure that everyone can store their belongings safely out of the way before enjoying a meal with their peers.