FLEXIBLE ELEMENTARY SCHOOL CLASSROOM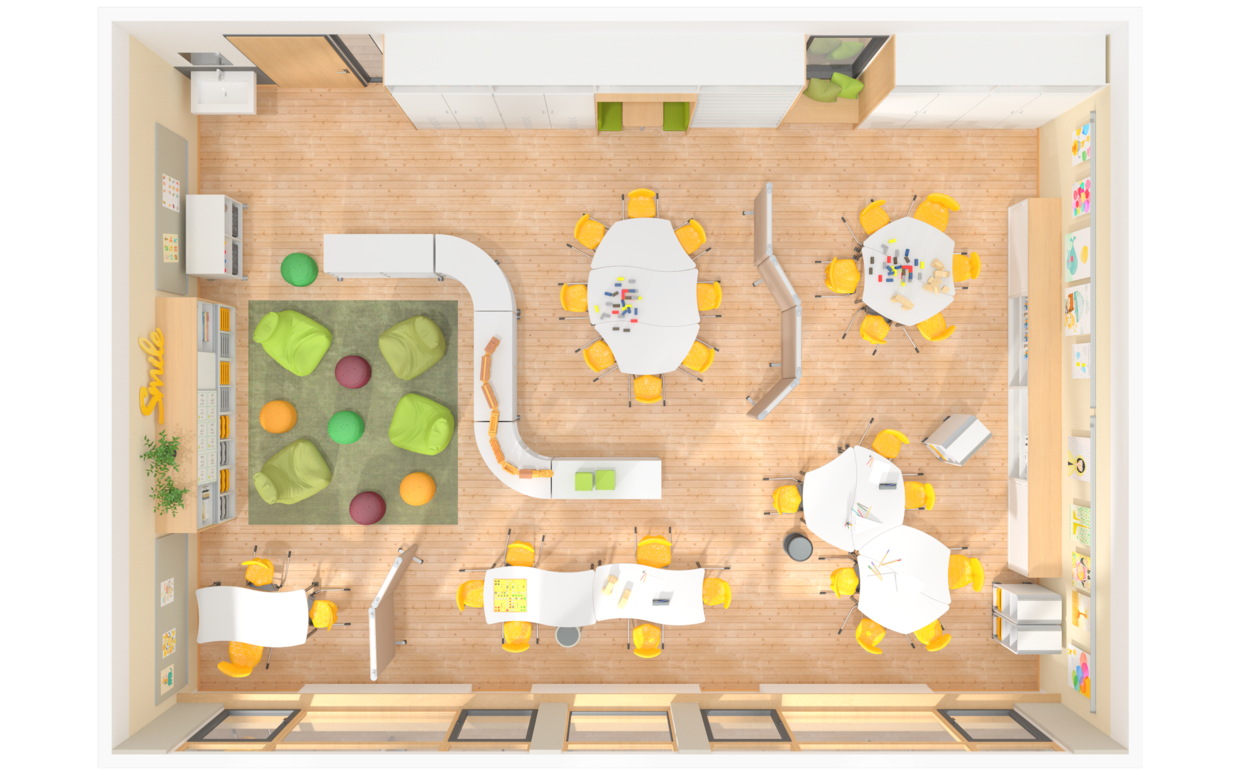 SPACE SIZE: 26.2 feet x 36.1 feet
FLEXIBLE ELEMENTARY SCHOOL CLASSROOM
BRINGS ZEST INTO THE DAILY ROUTINE.
The flowing lines of the S-shaped tables and mobile quarter-circle shelf combinations offer an inspiring playground for afternoon activities and stand out clearly from the design of other classrooms.
Partitions and shelves zone the space, creating sheltered areas for all needs: for homework, play or crafts.
At the same time, the footrest chairs enable learning at eye level - regardless of different body sizes of the students. With the simple adjustment of the footrest height, all students can work together at one table.
The seating niche integrated into the wall unit and the cozy quiet zone with beanbags offer retreats for reading or resting.
Various wall unit combinations and shelves create ample storage space for games, books and craft materials.