LEARNING SPACE WITH AFTER-SCHOOL CARE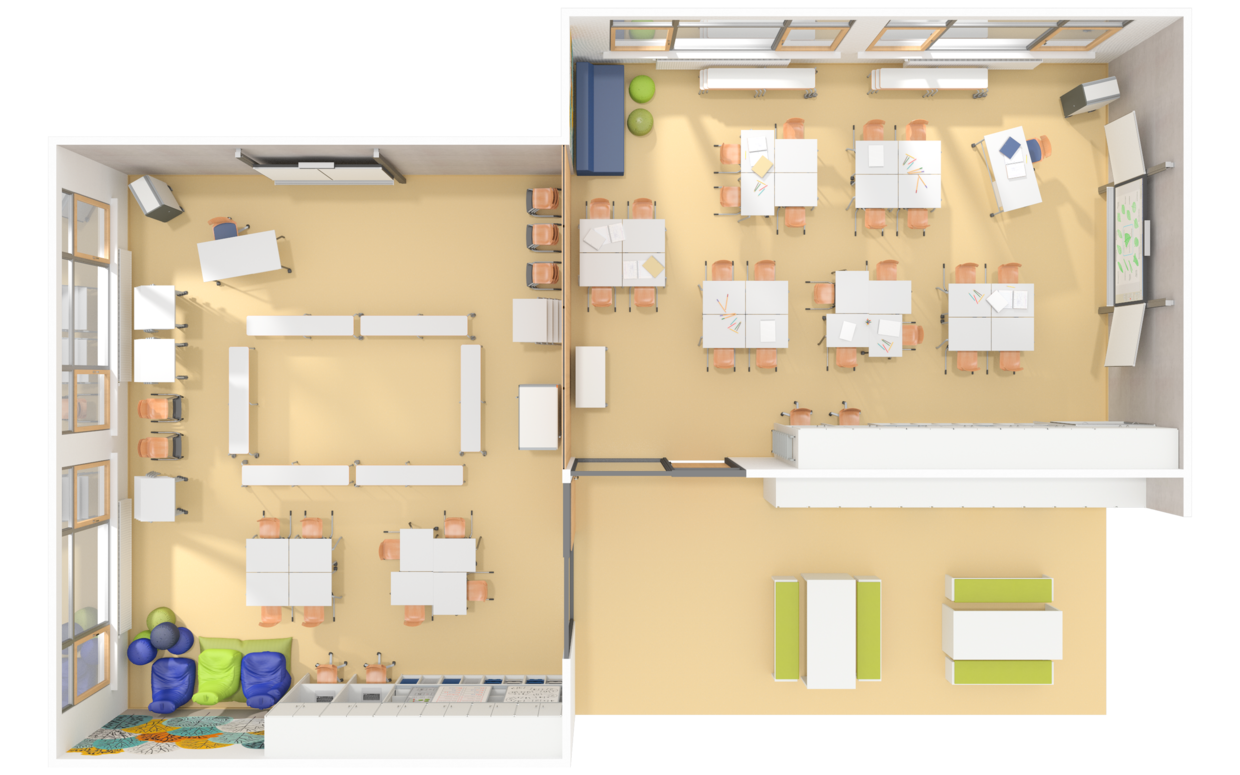 SPACE SIZE: 29.5 feet x 23.0 feet
ELEMENTARY SCHOOL WITH AFTER-SCHOOL CARE
FOR LONG DAYS WITHOUT BOREDOM.
In addition to the classic lessons, movement and rest phases, meal and learning time as well as play and leisure time are integrated into the school day. Since all these phases take place in the same room, flexible furniture is needed that allows the learning room to be rearranged quickly and easily at any time.
Movable partition elements divide the large room into two classrooms in the morning, each divided into group work and a sitting circle.
When the space is opened in the afternoon, the mobile and stackable tables and benches can be used flexibly for leisure activities. Whether for playing, painting, researching on the computer or simply resting on the upholstered furniture - the right environment can be created for every need.
An integrated kitchenette makes it possible to serve fresh fruit and drinks in the afternoon.