DIFFERENT LEARNING SPACES IN THE CLUSTER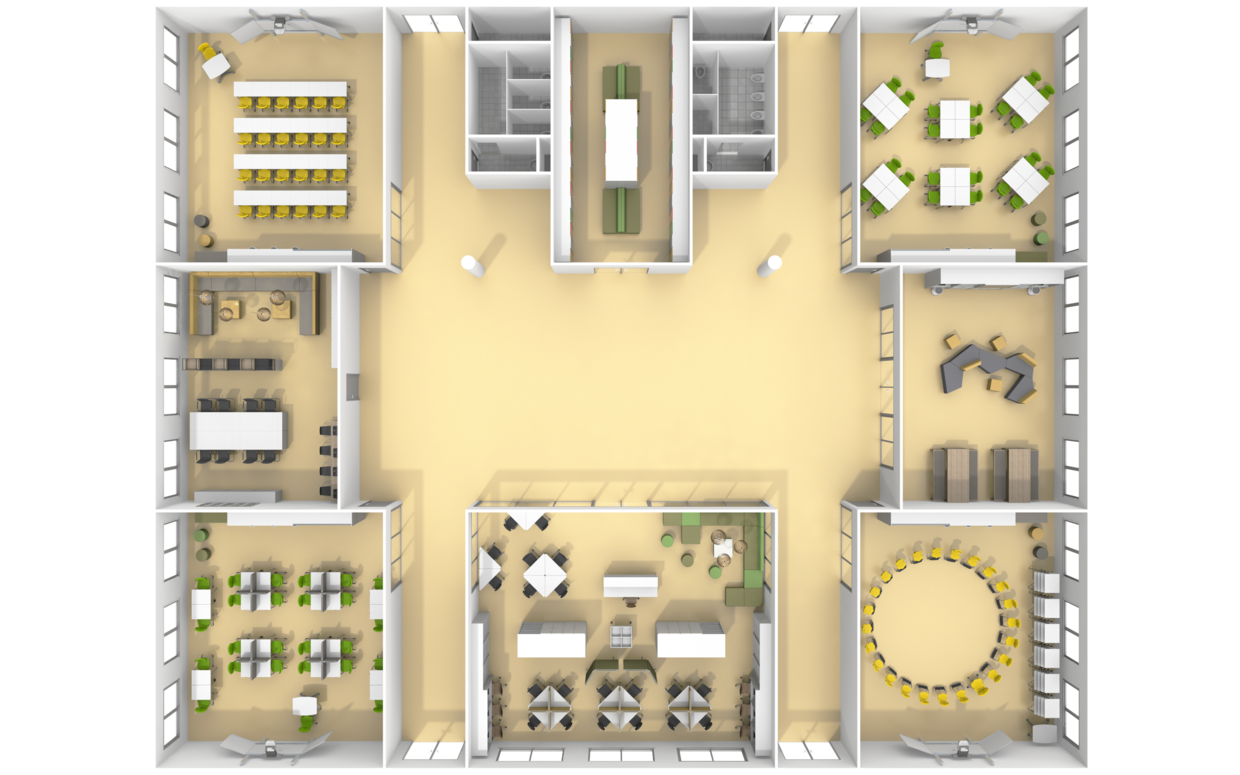 CLUSTER
ROOM SIZE: 32.8 m x 26.8 m (total)
THE CLUSTER MODEL
EVERYTHING UNDER ONE ROOF.
This section of the building houses several grade levels with classrooms and specialty areas. The heart of such a cluster is a shared learning and lounge area in the center of each floor. Team rooms, sanitary facilities and storage facilities are well integrated.
Due to the flexible furniture and the universally applicable rail-mounted whiteboard system, each individual classroom offers the possibility of flexible teaching in different social forms.
The additional large study area allows learners from several classes to work individually at the same time.
The cabinet system offers many different modules and surfaces for the individual design of corridor areas.
A team room on each floor serves as a retreat for teachers to concentrate on their work or to recharge their batteries in between lessons.