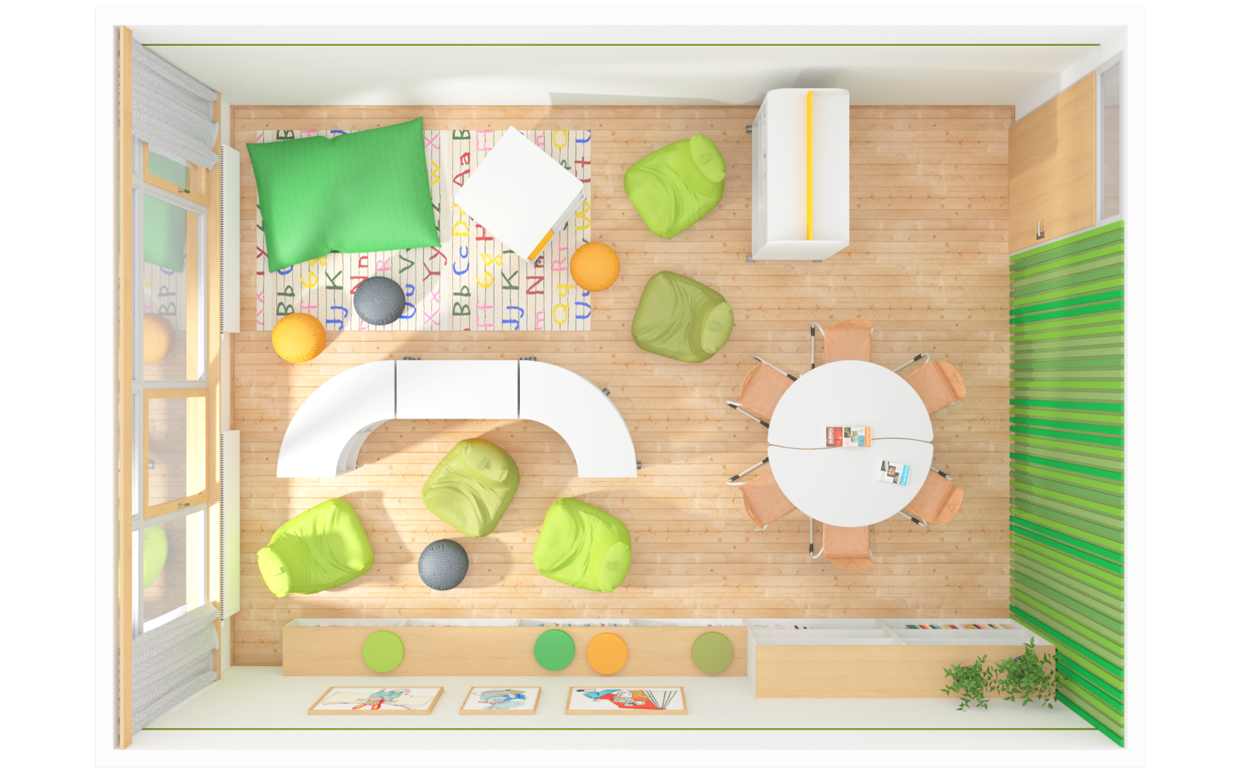 SMALL LIBRARY
EVERYONE CAN FIND A SPACE TO READ.
Whether comfortably on a reclining cushion, a beanbag or completely concentrated at the table - here every child will find his or her suitable reading island.
Mobile bookcases divide the small library into different areas, and at the same time allow the books to be quickly moved into neighbouring classrooms if desired.
The quiet area with CHILL beanbags invites students to read together and exchange ideas.