Media Center with room-in-room solution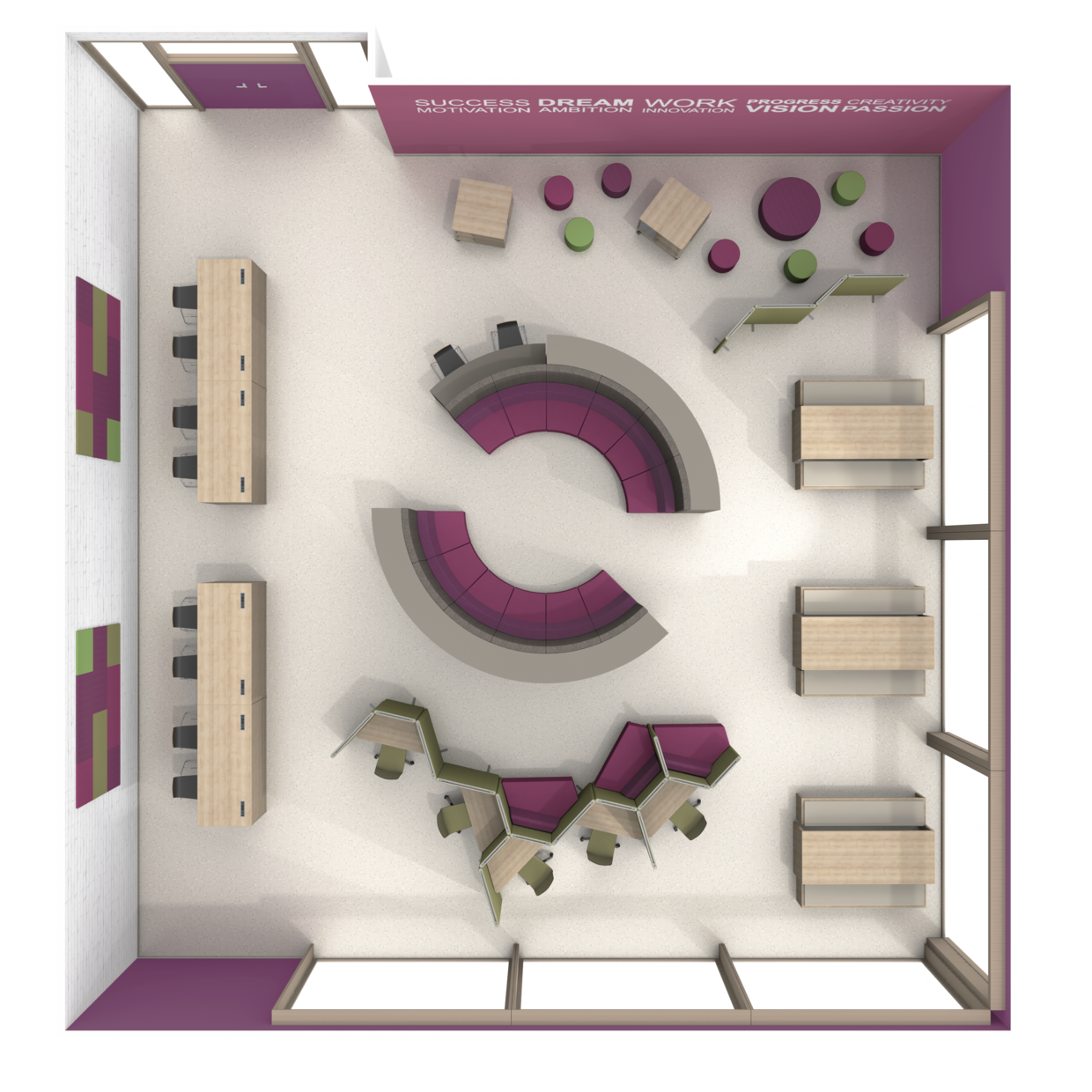 Media Center
ROOM SIZE:  12.5 m x 12.5 m
IN THE CENTER OF THE ACTION AND YET UNDISTURBED.
The unusual feature of this room is the large center alcove, the outside of which functions as a library and offers shelving as well as individual workstations. Its interior is acoustically equipped and offers learners a protected retreat for reading and relaxing. Due to its size, the interior area can also be used for presentations and discussions among large learning groups.
All around, there are places for various forms of work, from individual and group work to web research.
The individual workstations have half-height COMBi acoustic partitions and allow concentrated, undisturbed work.
Communication islands with flexible seating elements and mobile book carts invite exchange in small or larger groups.
With all of the seating choices, the room serves as a comfortable haven for study, relaxation or research, without being disturbed by others using the space.