MIXED AGE CLASSROOM WITH COLOR ORDER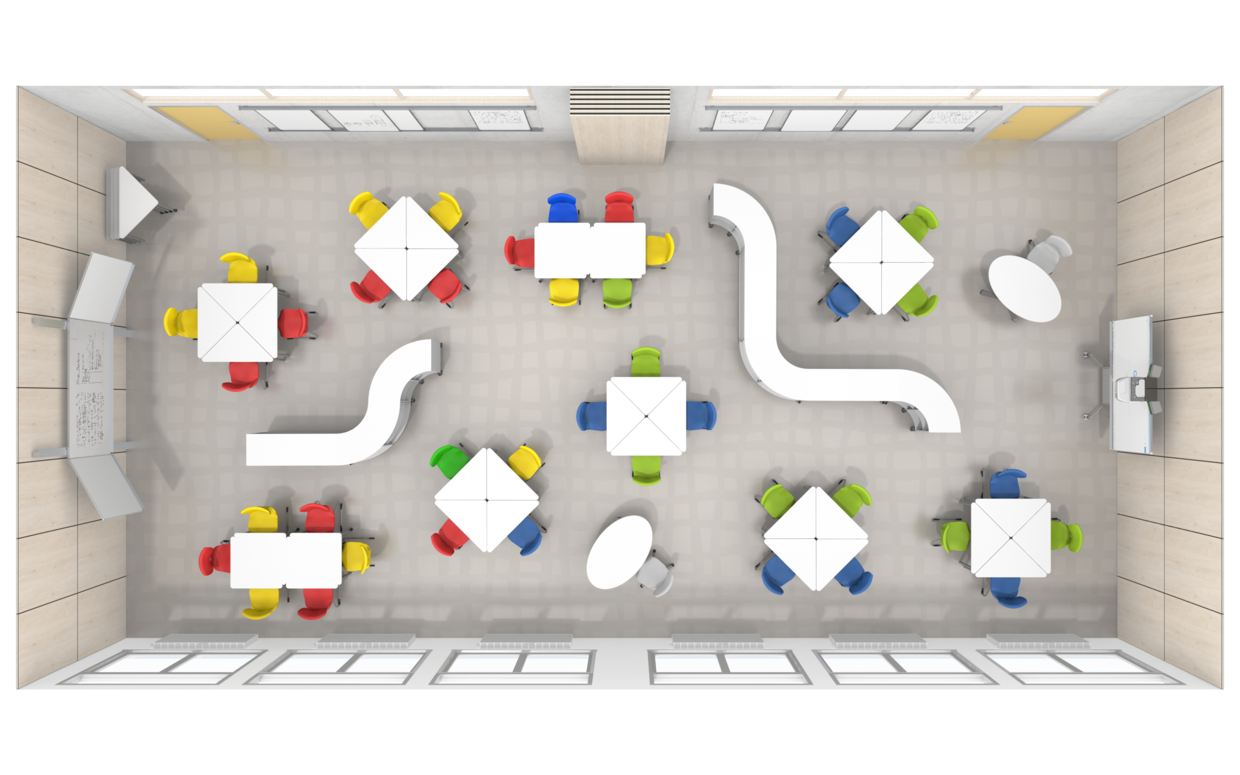 Group lessons
ROOM SIZE: 16.0 m x 8.0 m
COLOR SCHEME
STUDENTS, ARRANGED BY COLOR.
In this model of mixed age learning (JüL), different learning groups are taught by two teachers in one room, depending on their performance level. The color-coded division according to performance levels provides orientation for students and teachers.
Flexible shelving and acoustic walls enable different zones in the room to be set up quickly and silently, depending on the size of the group and the type of teaching.
The mobile teacher workstations can be moved to the right location at any time.
The partition wall system provided by the customer also offers the possibility of dividing the room into two separate classrooms if required. Flexible quadrant shelving helps to structure the room.
The footrest chair with simple and tool-free one-hand operation integrates learners of different sizes at one table height.