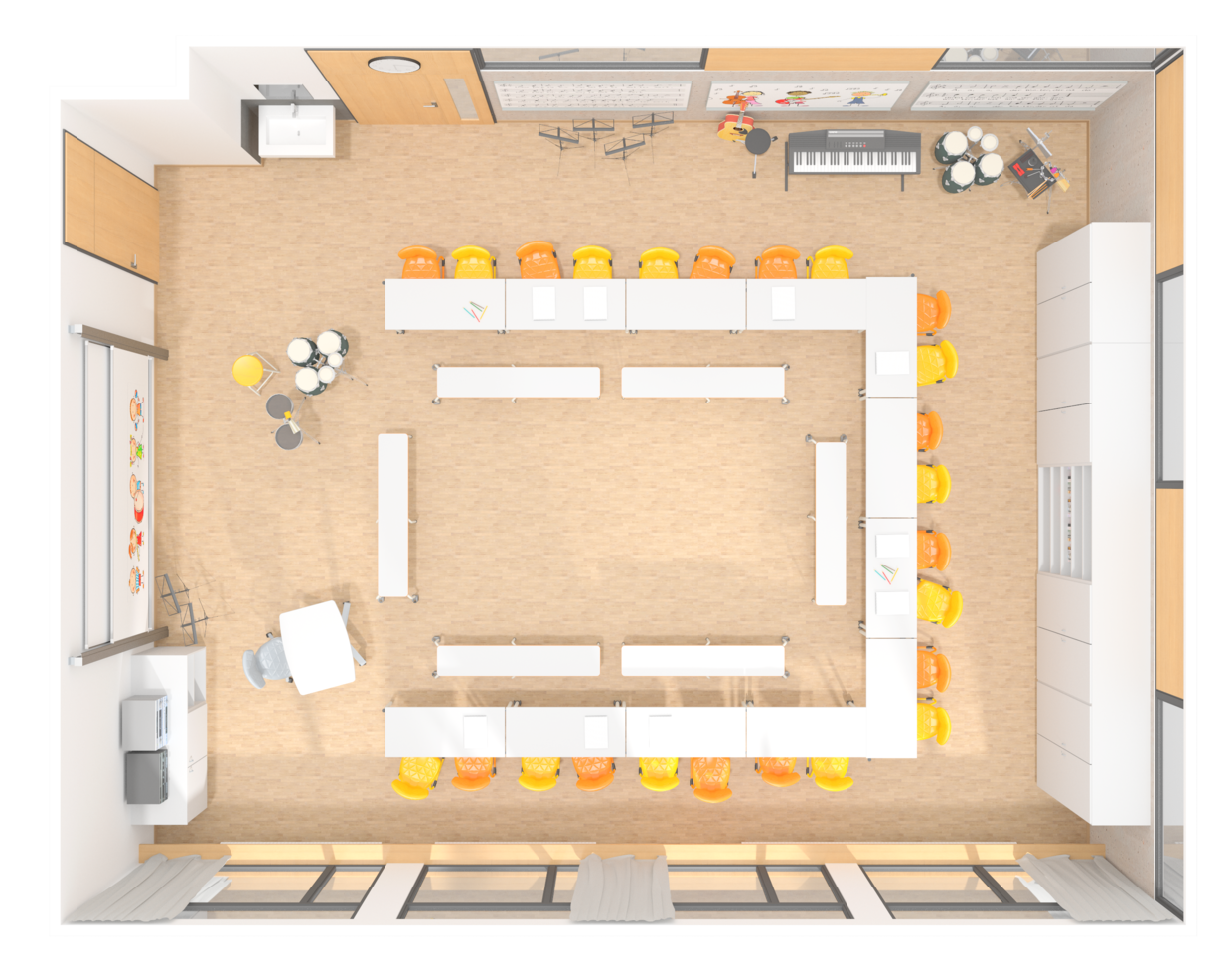 U-shape
SPACE SIZE: 34.4 x 26.9 feet
A ROOM COMPOSITION FOR EVERY KEY.
Whether theoretical music lessons or making music and singing - the flexible furniture allows a quick change from frontal teaching to double-row seating arrangements in a U-shape with benches inside.
A special cabinet for Orff instruments at the back of the room provides tailor-made and secure storage space for the valuable teaching materials.
The stackable benches with casters allow for quick rearrangement of the music room.