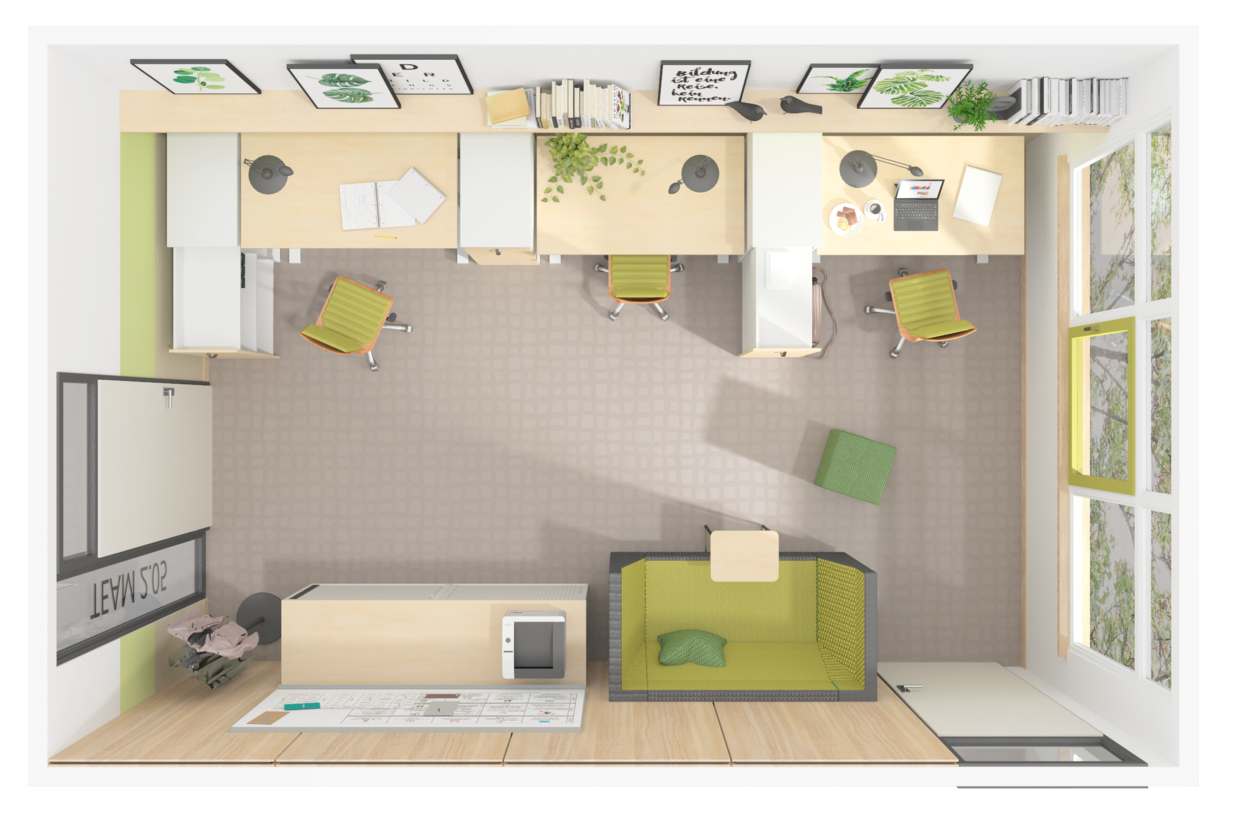 SPACE SIZE: 18.0 feet x 13.1 feet
FOR A LITTLE CONCENTRATION IN BETWEEN CLASSES.
For teachers, teaching means more than just the time in the classroom. Preparation and follow-up are just as important, and the right setting for this work can be found here.
Electrically height-adjustable desks allow alternating work between sitting and standing, keeping body and mind alert.
The cabinets between the workstations offer plenty of storage space and also provide privacy.
The comfortable COMFORT HI lounge sofa invites you to take short breaks.