LARGE STAFF ROOM WITH INDIVIDUAL WORK AREAS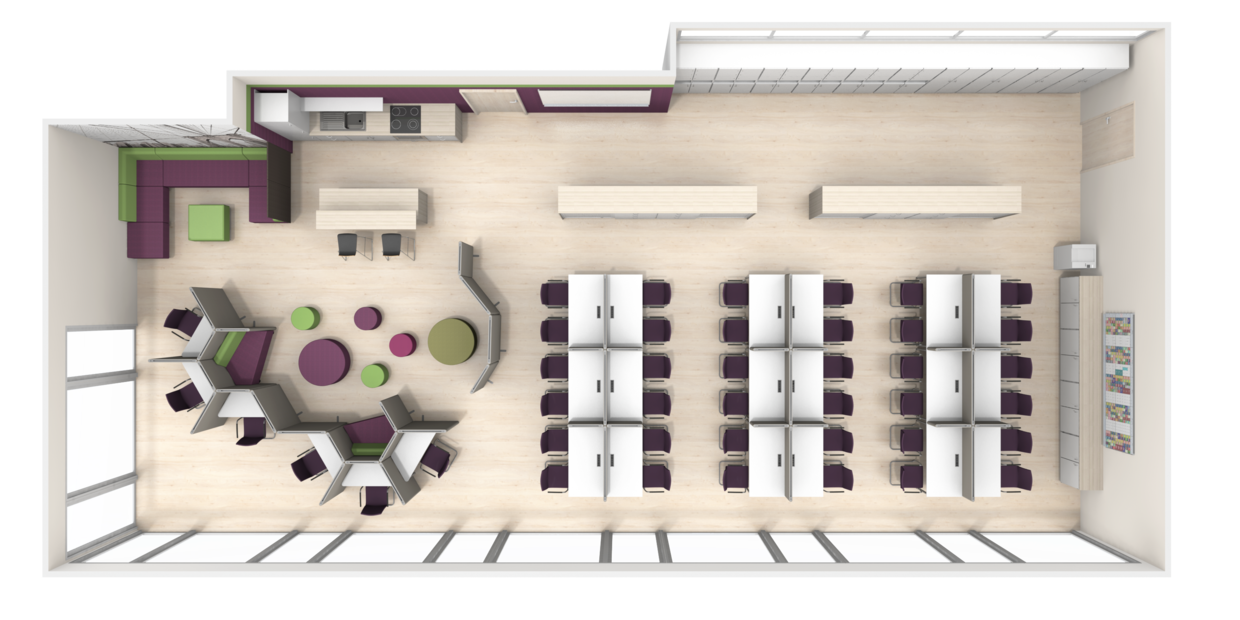 Large staff room
SPACE SIZE: 60.7 feet x 29.5 feet
ITS TRUE GREATNESS LIES IN ITS LAYOUT.
A clear structure and zoning is essential simply because of the enormous size of this room, which houses workstations for 42 educators.
COMBi acoustic partitions and half-height cabinets act as room dividers, separating workstations from walking zones and communication areas.
The comfortable MAZE upholstered furniture matches the honeycomb structure of the partitions. Their combination results in protected retreat areas.
A cozy communal area for exchanging ideas, protected individual workstations for concentrated work and flexible retreats for delving into individual topics ensure that everyone finds the right place for their needs.