TEACHERS' LOUNGE WITH FLEXIBLE INDIVIDUAL WORKSTATIONS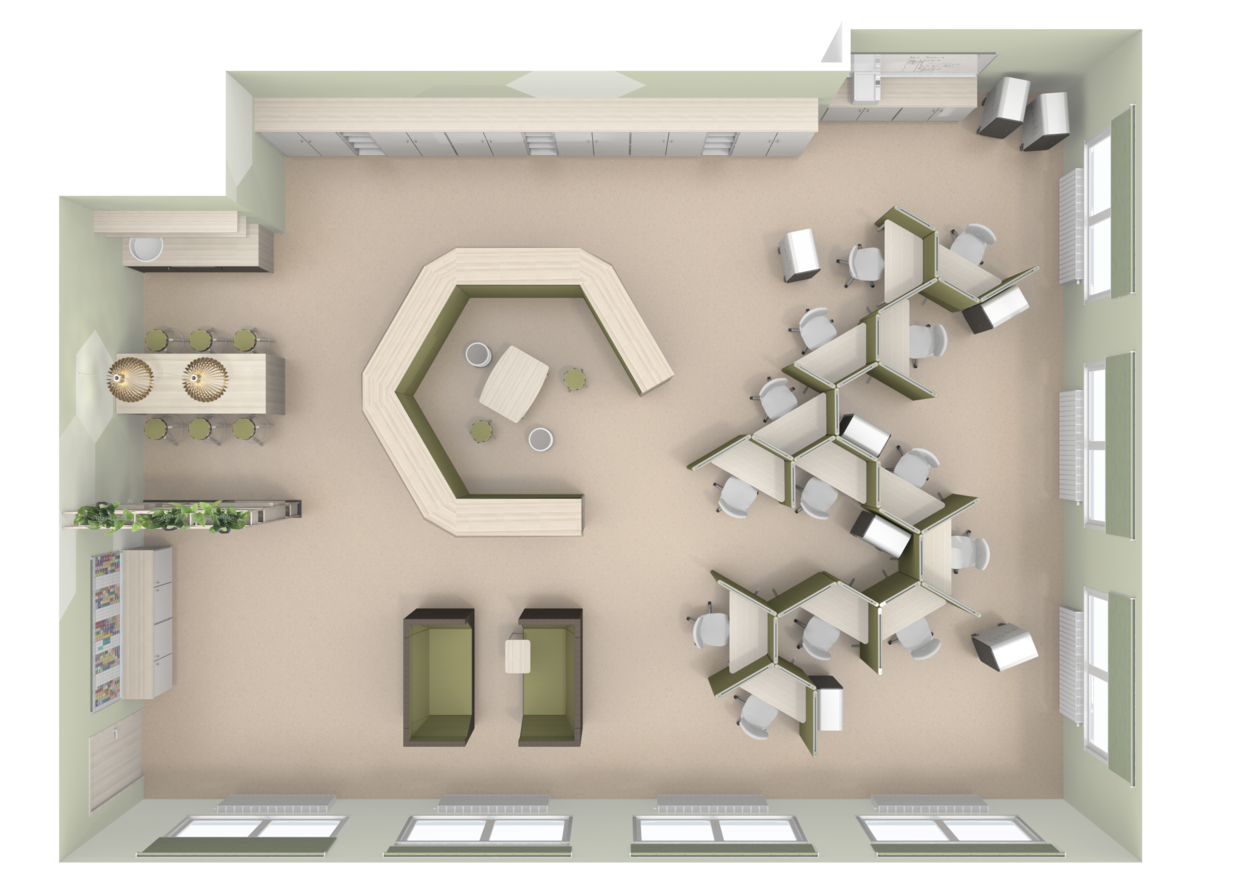 Staff Lounge
SPACE SIZE: 42.7 feet x 31.2 feet
THE NEW DEFINITION OF THE STAFF LOUNGE.
This updated staff lounge meets all the essential requirements in a cleverly divided space.
In the entrance area, the communicative kitchen corner offers the opportunity for everyday interaction. COMFORT HI lounge sofas, which offer spatial and acoustic retreat, invite you to relax and linger.
The focal point of the space is an open hexagon that houses staff lockers and coat racks on the outside. Inside, there is an acoustically dampened retreat zone for undisturbed work or for short conversations in small groups.
The individual workstations are laid out in the honeycomb-shaped, modular COMBi system. Its sound-absorbing partitions offer the opportunity to use the space individually and to create an optimal level of privacy for each person.
The personal caddies support a flexible pooling of these workstations. They are lockable and offer the possibility to store personal items on site.