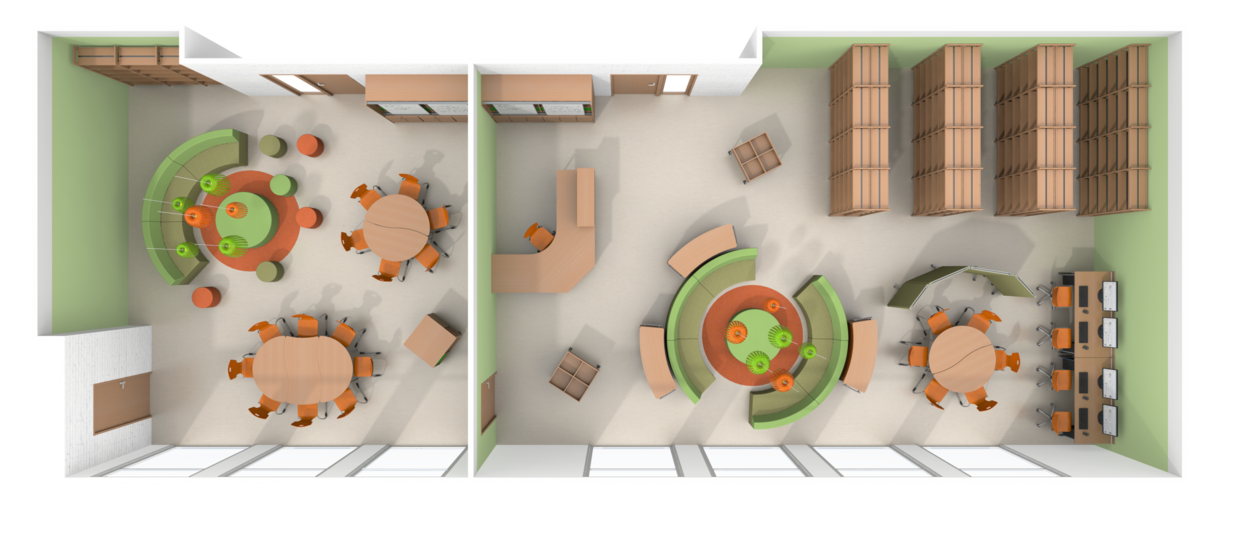 ROOM SIZE: Conference room  26' 3" x 26' 3"
ROOM SIZE: Media Center 42' 8" x 26' 3"
CONVERSION
JUST ONE STEP TO A MEDIA CENTER.
These former classrooms were converted into a media center.
The space, which is always used under supervision, contains a library, media stations as well as several opportunities for group work and exchange.
The second, attached room can be used for presentations and separate group discussions.
The book cube with Tidy Boxes is open on both sides and can be used as a mobile teacher workstation or to transport learning materials.