MULTIFUNCTIONAL ROOM FOR ALL SOCIAL FORMS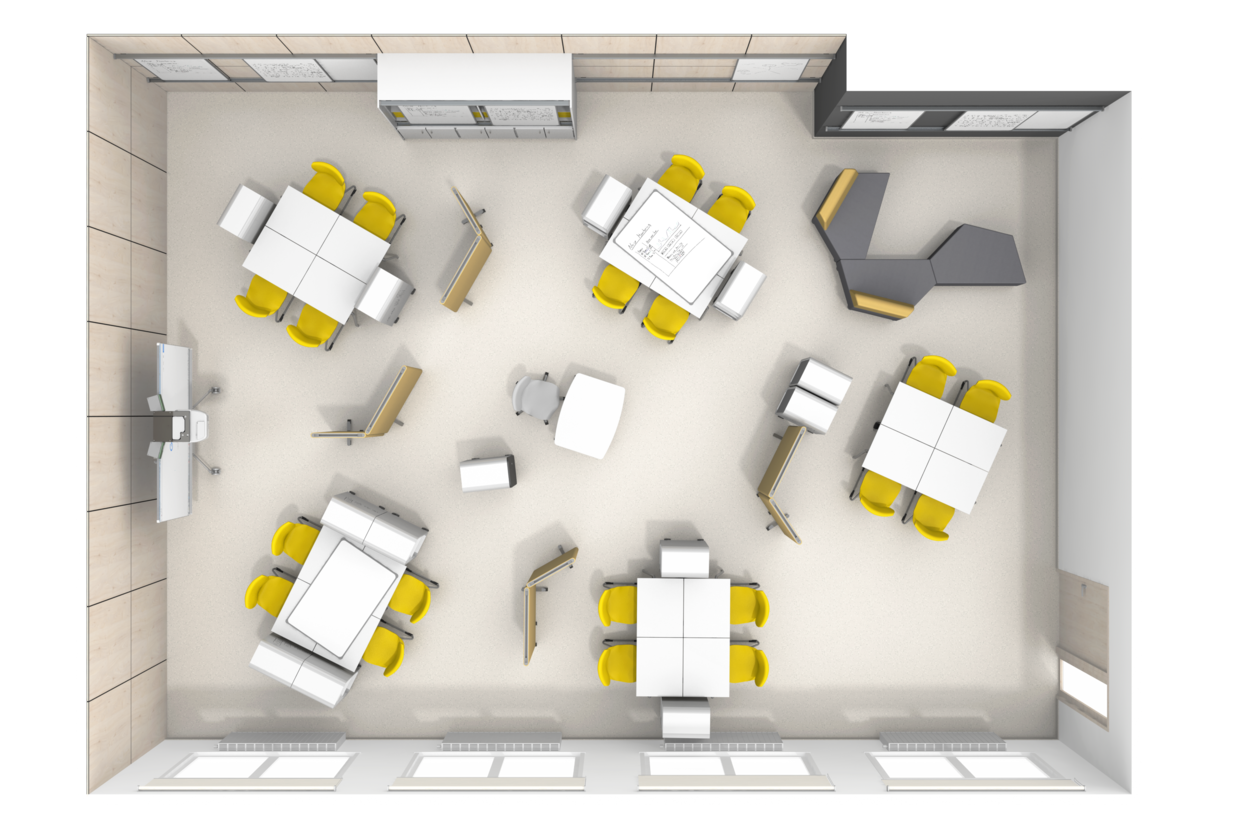 Group work
SPACE SIZE: 36' 1" x 26' 3"
MULTIFUNCTIONAL ROOM
YOU DON'T NEED MUCH SPACE, JUST GOOD IDEAS.
This room concept allows for all forms of learning in the classroom: frontal teaching, group or partner work, and quiet, individual work.
COMBi acoustic partitions divide the room into undisturbed working areas in a quiet atmosphere. The acoustic effect is particularly advantageous in the case of intensive individual supervision. The adapted height of the walls ensures that the room can be easily surveyed at all times.
There is also space for retreat and relaxation areas. The flexible furniture offers a variety of uses for self-directed and competence-oriented learning.
The CHANGE Caddies, whether used individually or in pairs, give each child the opportunity to store their personal learning materials in the classroom. The individual caddies can be easily connected to form a practical, expandable mobile storage cart if required.
To underline the idea of mobility and to provide orientation in different directions for all constellations, all walls were equipped with robust, flexible multifunctional board systems. The individual board elements can be easily removed and used lying down for group work at the table. The writable surfaces vary between whiteboard and chalkboard.