CAFETERIA AND AUDITORIUM WITH LARGE SEATING AREA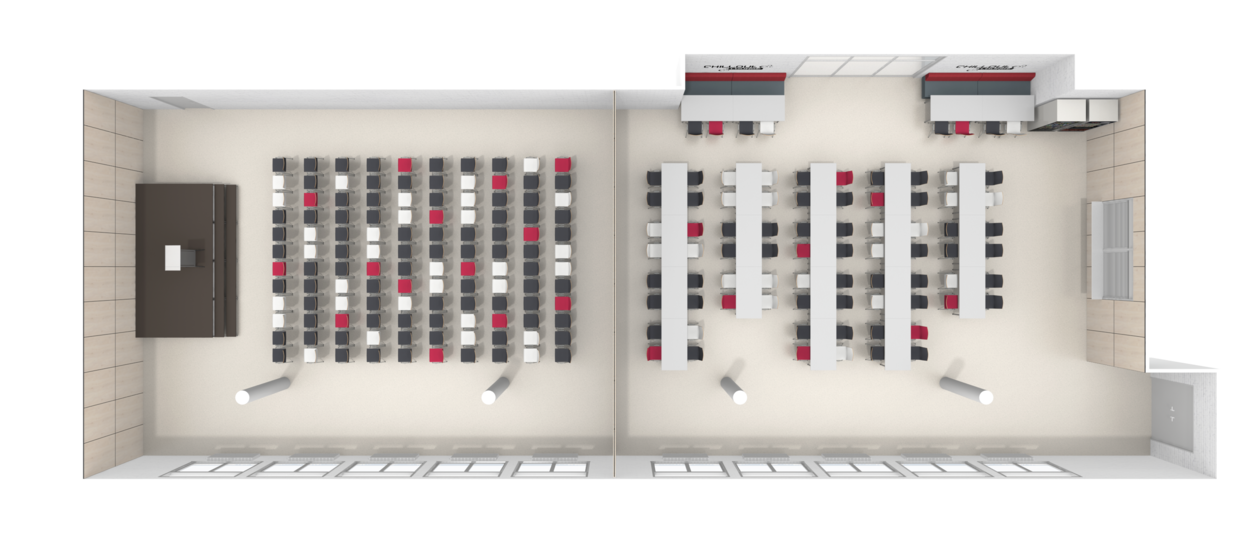 Divided large space
ROOM SIZE: 98' 5" x 36' 1" (without output area)
DAYTIME CATERING AND EVENING Entertainment UNDER ONE ROOF.
This large space can be divided by a partition wall on site to create space for an auditorium with a variable platform and stackable large-capacity seating. Behind the wall, the cafeteria can continue to operate independently and undisturbed.
The self-service area next to the serving window offers the possibility of catering with snacks and drinks even when the cafeteria is closed.
The mobile platforms and step elements together create a stable and safe stage.