TEACHERS' ROOM WITH FLEXIBLE WORKSTATIONS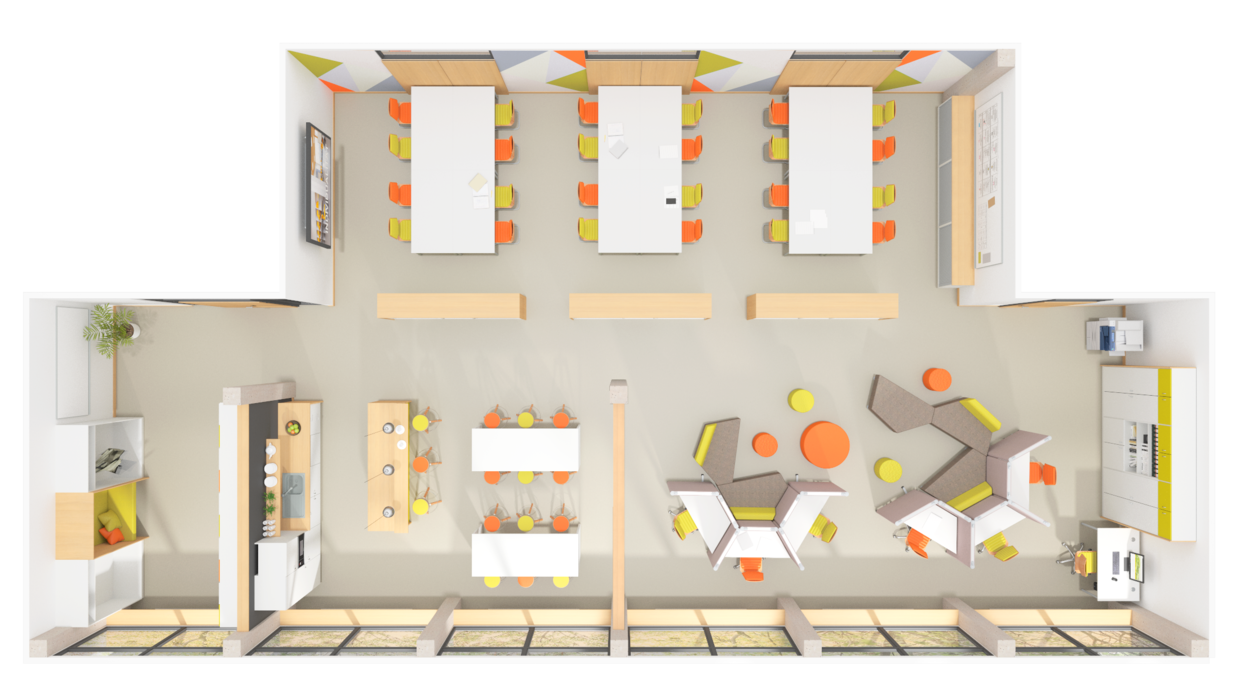 SPACE SIZE: 65' 7" x 33' 6"
even those who teach NEED A MOTIVATING ENVIRONMENT.
The spacious staff room is clearly structured by the furnishings into different communication, working and meeting areas for every occasion.
MAZE upholstered furniture invites small meetings in a relaxed atmosphere. Attached COMBi acoustic partitions create protected individual workplaces for undisturbed and concentrated work.
The open workstations at the rectangular tables can be used well for small group meetings and can be combined to form a large meeting table for conferences.
In the mailbox cabinet, each teacher has their own personal open and lockable compartments.
The coat closet with integrated seating niche ensures free chair backs and a tidy overall impression.
The open kitchen area with counter and SOLID tables creates a communicative atmosphere and is the ideal meeting place for casual conversations with colleagues.