STAFF ROOM WITH MEETING ROOM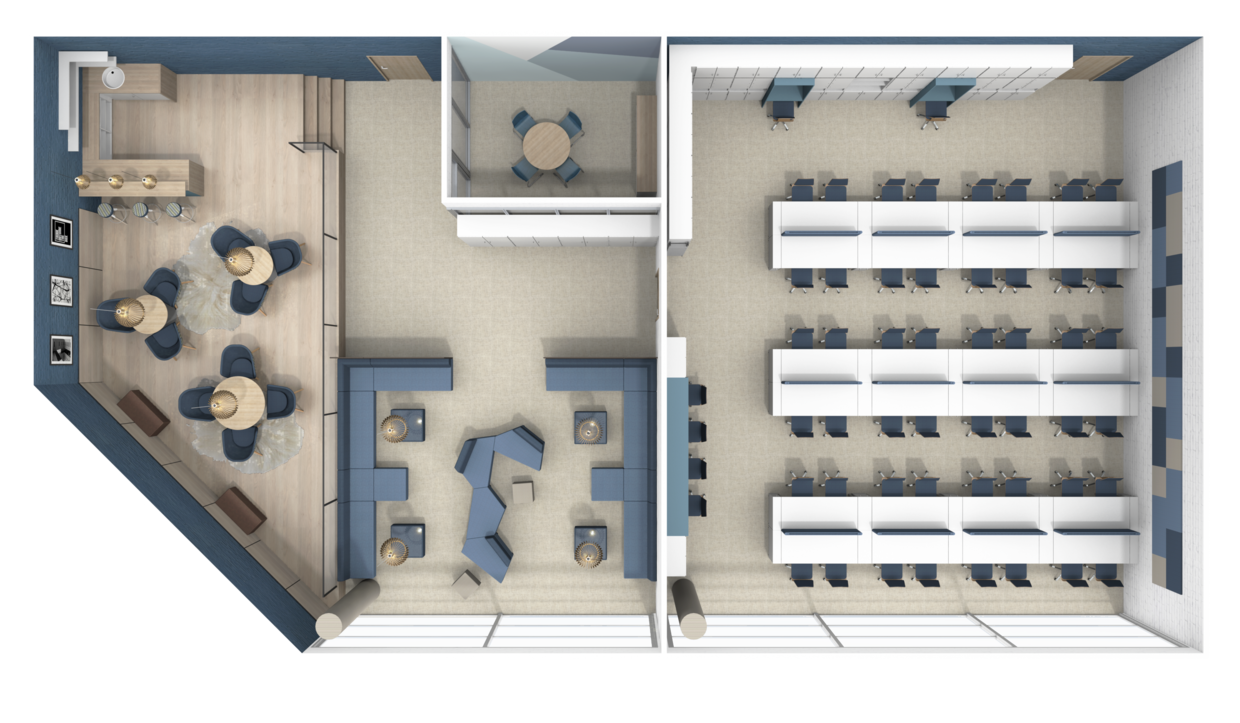 SPACE SIZE: Lounge/Snackbar 39' 4" x 37' 9"
ROOM SIZE: Workspace 32' 10" x 37' 9"
STAFF ROOM-KITCHEN-LOUNGE
NOT A STAFF ROOM - A STAFF SUITE.
The fact that everything a large college staff needs can be cleverly accommodated in a single room, doesn't mean it always has to be. This furnishing concept includes three interconnected spaces for different needs.
The snack area, with the feel of a coffee bar, invites people to completely withdraw from the work area during breaks. The spacious lounge area also allows for moments of relaxation during a busy workday.
A separate, protected room also allows undisturbed, smaller meetings. The work area is zoned and equipped in such a way that, despite the high density of seats, concentrated work can be carried out everywhere.