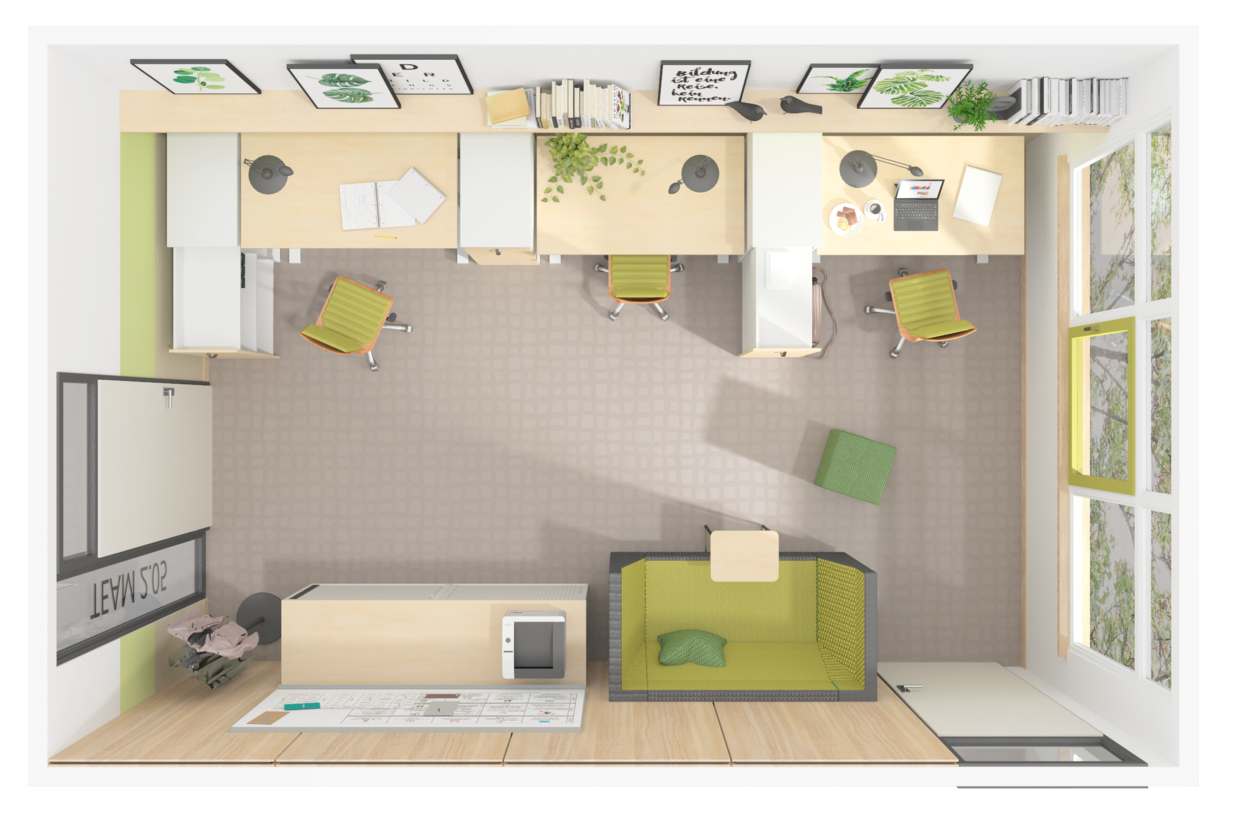 SPACE SIZE: 18' 1" x 31' 1"
FOR A LITTLE CONCENTRATION IN BETWEEN.
Whether preparation or follow-up - for teachers, teaching means more than just the 45 minutes in the classroom. The right setting for all this work can be found here.
Electrically height-adjustable desks allow alternating work between sitting and standing, keeping body and mind alert for longer.
The tall, pull-out cabinets between the workstations offer plenty of storage space and also provide privacy.
The comfortable COMFORT HI lounge sofa invites you to take short breaks.