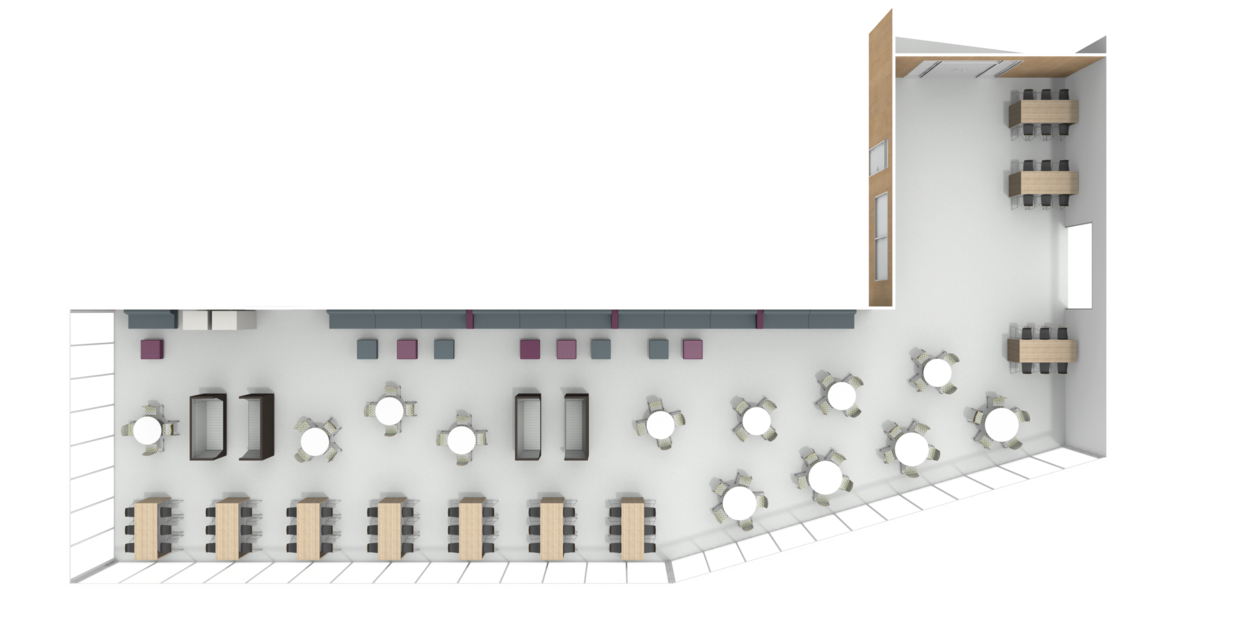 Cafeteria
ROOM SIZE: 34.0 m x 9.0 m (without kitchen area)
A MEETING PLACE FOR EVERY TIME OF DAY.
This cafeteria of a school with all-day care is in use throughout the long day. Two snack counters - with and without service - ensure short distances and help to avoid lines even at peak times.
The inviting atmosphere of the cafeteria is due to the harmonious design and the natural materials, such as sustainably forested local wood.
The integrated upholstered furniture is equipped with hygienic, washable materials and is therefore extremely durable.
The variety of seating options constantly provides new impressions and offers ample opportunities for retreat. Not only during the day, but also during evening events, the cafeteria is a popular meeting place.