MEDIA CENTER WITH STUDY AND LOUNGE AREAS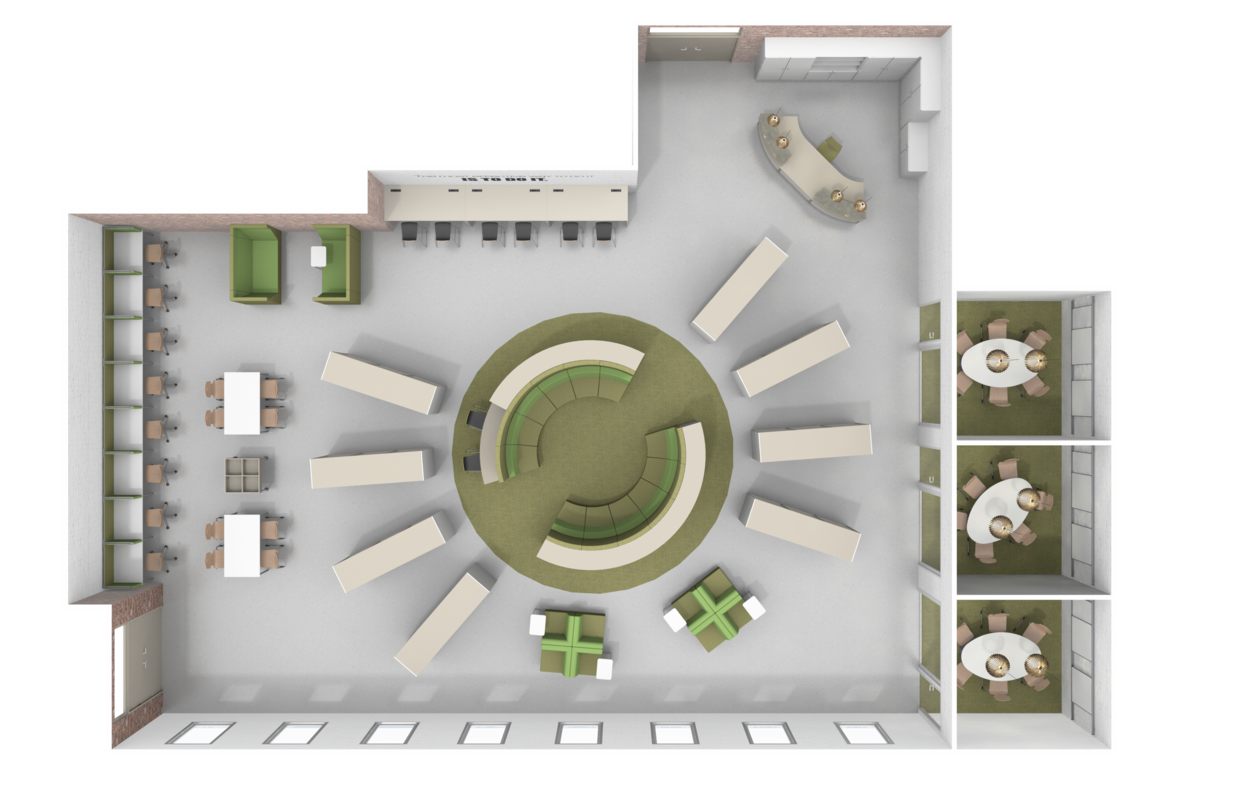 Media center
ROOM SIZE: 12.0 m x 18.0 m
LEARNING LANDSCAPE
A SEPARATE LEARNING UNIVERSE WITH A QUIET CENTER.
The library shelves are arranged in a star shape around the round alcove with its acoustically protected quiet area.
All the social areas can also be found here: IT workstations, group tables, retreat areas as well as group tables.
An interesting feature of this space are the three separate conference rooms, which can be used for group work as well as for discussions between teachers or with parents.
The elements of the multi-functional board system can be moved, reversed or taken down for group work at a table.