INTER-GRADE LEARNING WITH DIFFERENTIATION AREA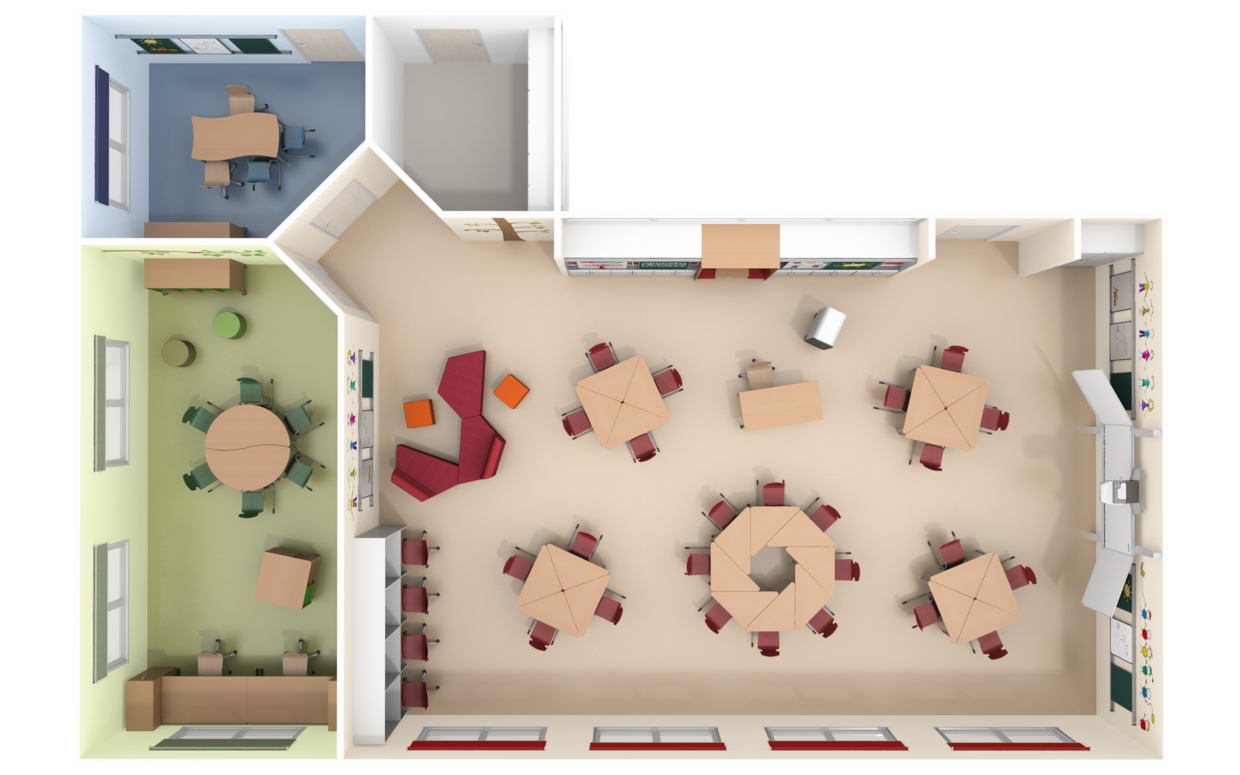 Group lessons with differentiation areas
ROOM SIZE: Learning room 39' 4" x 26' 3"
A ROOM CONCEPT FOR ALL AGES.
Current brain and development research proves that the mental, psychological and physical development of children does not proceed in parallel. Significant differences can already be seen at the age of 7. In elementary schools, children of different backgrounds, nationalities, and developmental levels come together in one space to learn.
An elementary school that claims to be "a school for everyone" must develop ways of teaching and organization that use diversity as opportunity. A good way to do this is through inter-grade learning.
The learning space shown here can be easily adapted to all needs and forms of teaching thanks to the movable furniture.
Chairs with easily adjustable footrests allow students of different sizes to sit together comfortably, ergonomically and safely at a standard table height, promoting equity in the classroom.
The triangular desks allow for numerous placement options and group constellations.
The adjacent differentiation rooms can be used for concentrated consolidation of learning material or for undisturbed discussions, for example with parents.