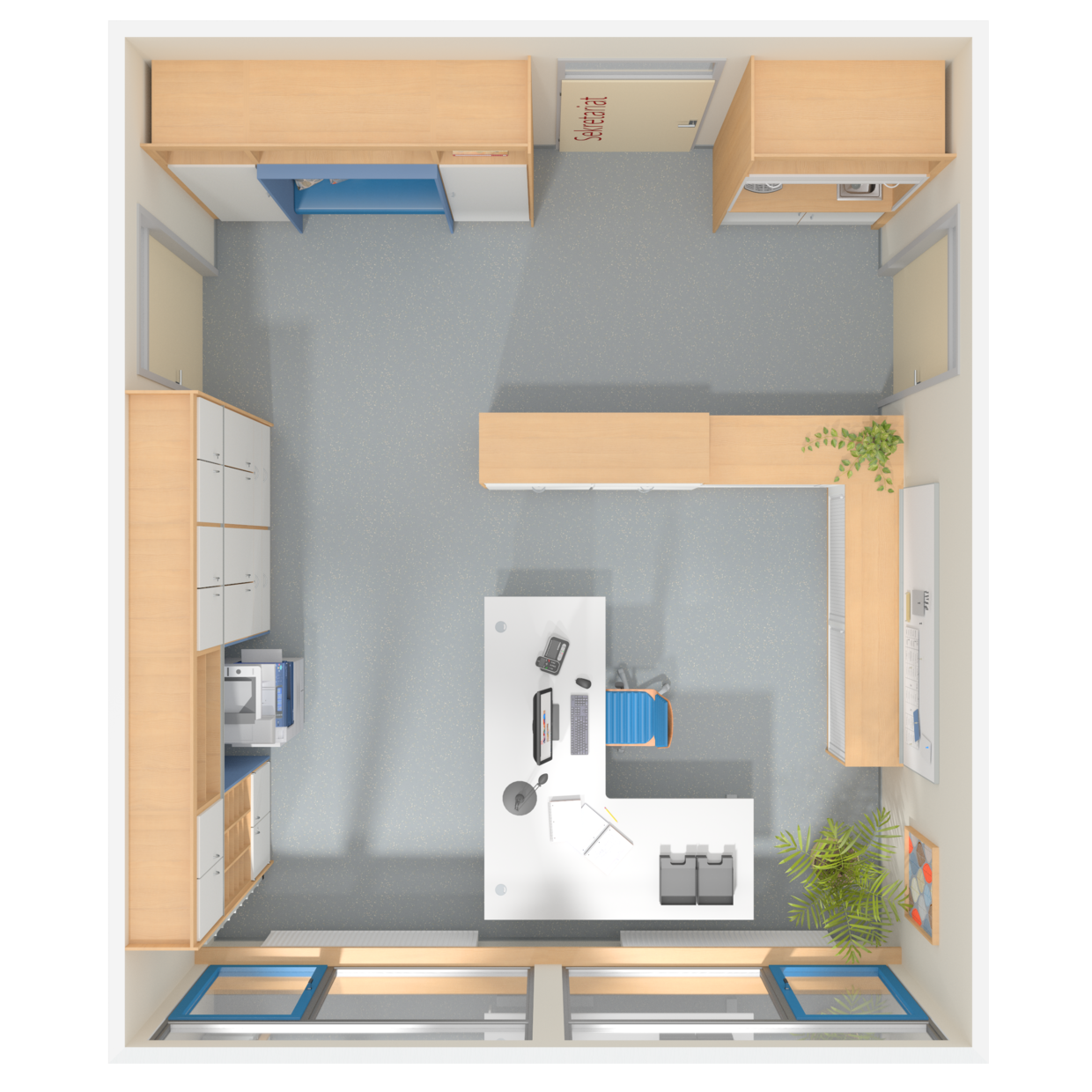 ROOM SIZE: 20' 4" x 17' 1"
WHERE ALL THE THREADS COME TOGETHER.
A workspace that can be approached from all sides really needs to be designed to allow some privacy and concentration.
The reception counter, which prevents visitors from looking too closely, and the seating niche integrated into the wall unit, which serves as a small, discreet waiting area, are just two of the things that help here.