MEDIA CENTER WITH HALLWAY INTEGRATION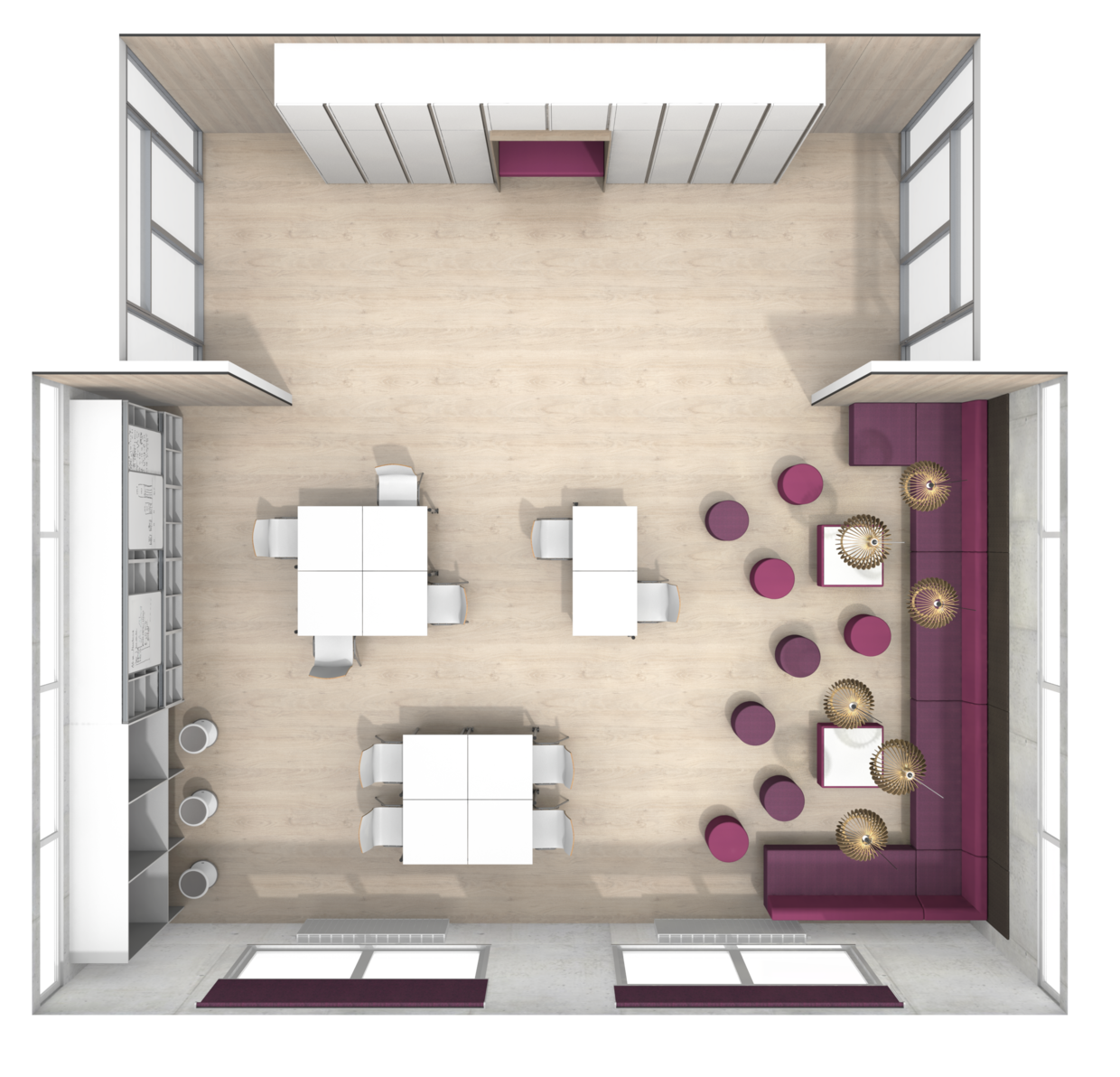 Corridor area with alcove for group and partner work
ROOM SIZE: 9.5 m x 6.0 m (without hallway)
INTEGRATING HALLWAY SPACE
THE LEARNING CONCEPT LIVES ON IN THE CORRIDOR.
This media center adds a special feature in the integration of the hallway. Extending the learning area in this manner creates the challenge to not only connect the corridor in a visually and functionally sensible way, but also to comply with the specific requirements for hallways at the same time (e.g. escape routes, fire protection regulations).
The media center should be used as flexibly as possible by learners from different classes. It serves as a central place for students to exchange ideas and as a protected retreat for relaxation. It is also used for web research, group work or as a meeting place for the morning circle.
Stackable tables and chairs create space for many ideas. The casters on the table legs facilitate and speed up rearranging the area for any occasion.