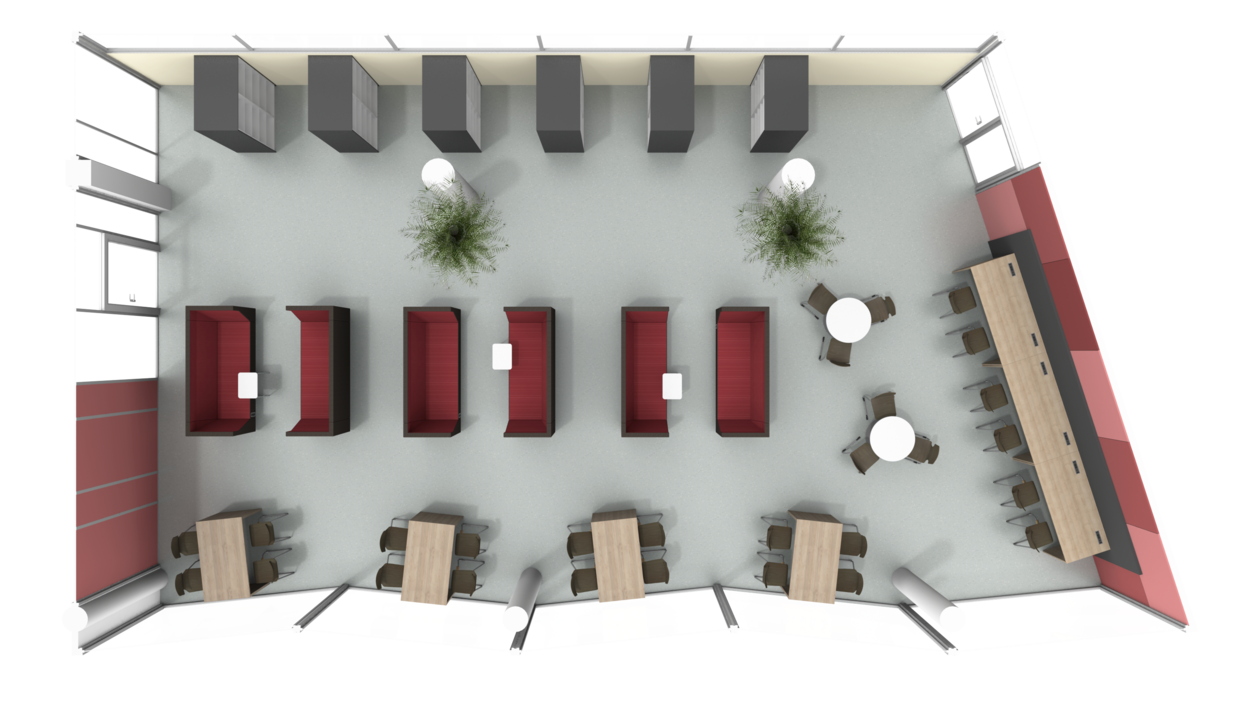 Atrium
ROOM SIZE: 14.0 m x 10.0 m
SUCCESSFUL LEARNING STARTS WITH THE RIGHT ENVIRONMENT.
There are many different theories on how people can effectively acquire and absorb new knowledge. But they all have one thing in common: people prefer to learn and meet where they feel comfortable.
This study hall in the atrium is used as a place for meeting, communicating, learning and relaxing.
Between the library and various areas for larger and smaller groups, there is a central quiet area with comfortable COMFORT HI sofa islands. The high, acoustically effective backrests invite not only relaxation but also lively conversation - without disturbing or being disturbed by others sharing the communal area.
SOLID bridge tables offer space for spontaneous meetings of larger or smaller groups.
Media workstations with integrated power and network access enable quick and easy web research.